NIN Live: 1999
September, 09, 1999, New York, NY, Radio City Music Hall, MTV Video Music Awards
Setlist
The Fragile
Known Recordings
Source 1: Audio - PRO (Soundboard)
Taper: Fullmetal
Time: 5 minutes
Rating: 5 out of 5
Hear a Sample: The Fragile, 2 Minutes
Download the Full Show: .Zip File FLAC, 32.7 MB
Added to Archive: December 23rd, 2013
Comments:
This is a line out transfer of the MTV Music Awards performance. Taped by Fullmetal from the TV to a DAT recorder. This is Nine Inch Nails' first performance since 1996.
Source 2: Video - PRO (In-House Feed)
Taper: FULLMETAL
Time: 5 minutes
Rating: 5 out of 5
Download the Full Show: .zip file NTSC - Quicktime, 902.9 MB
Added to Archive: January 12th, 2020
Comments:
Thanks to FULLMETAL, this is an upgrade from the cable > VHS > DVD copy of this performance we have on the archive. You can read FULLMETAL's notes below. This will definitely be the best version of the performance at the MTV VMAs we will get of this. There are no channel watermarks in the bottom right corner like the previous versions.From FULLMETAL, "My source was either DirecTV or the in-house cable feed at Techwood recorded on D2 tape. Bumped that D2 to Digibeta sometime in 2001 and encoded that Digibeta to QuickTime mid 2018." This is definitive version of this recording.
Screenshots: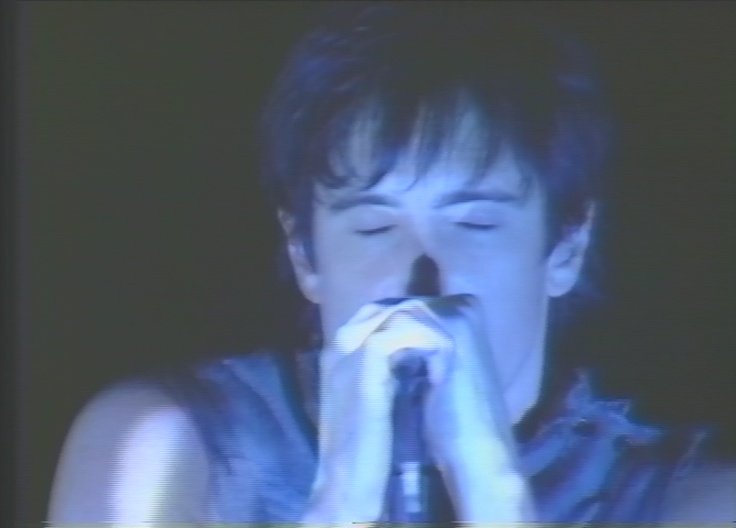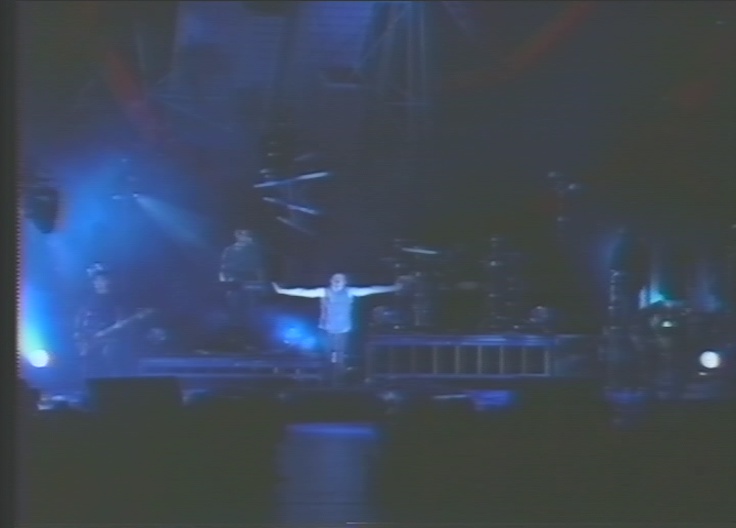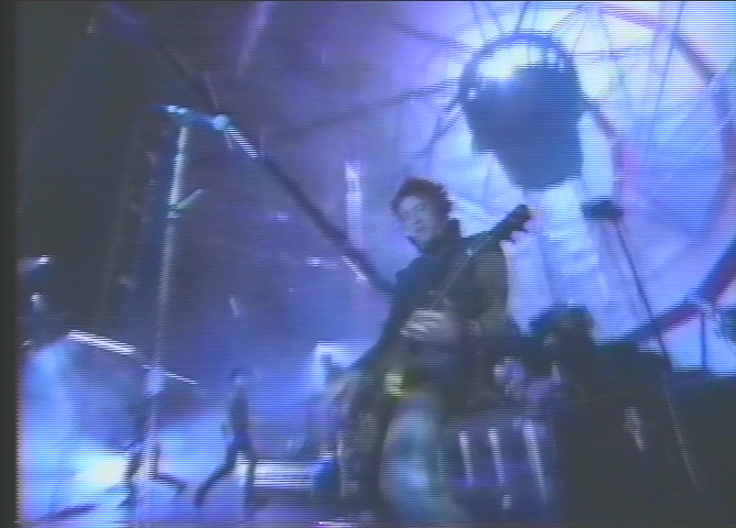 Source 3: Video - PRO (Much Music Broadcast of MTV Awards)
Taper: bobcat
Time: 5 minutes
Rating: 5 out of 5
Download the Full Show: .zip file NTSC - DVD, 325.5 MB
Added to Archive: January 02nd, 2020
Comments:
bobcat recorded to VHS the MTV Music Awards via the Much Music (Canada) broadcast of the show. This was transferred to DVD which you see here. I've left this version up for those who want a DVD copy to easily burn.
Screenshots: