NIN Live: 2009
July 11, 2009, Kinross, Scotland, T in the Park Festival
Setlist
Somewhat Damaged
Terrible Lie
Heresy
March Of The Pigs
Piggy
I'm Afraid Of Americans
Burn
Wish
Survivalism
The Hand That Feeds
Head Like a Hole
Hurt
Show Memorabilia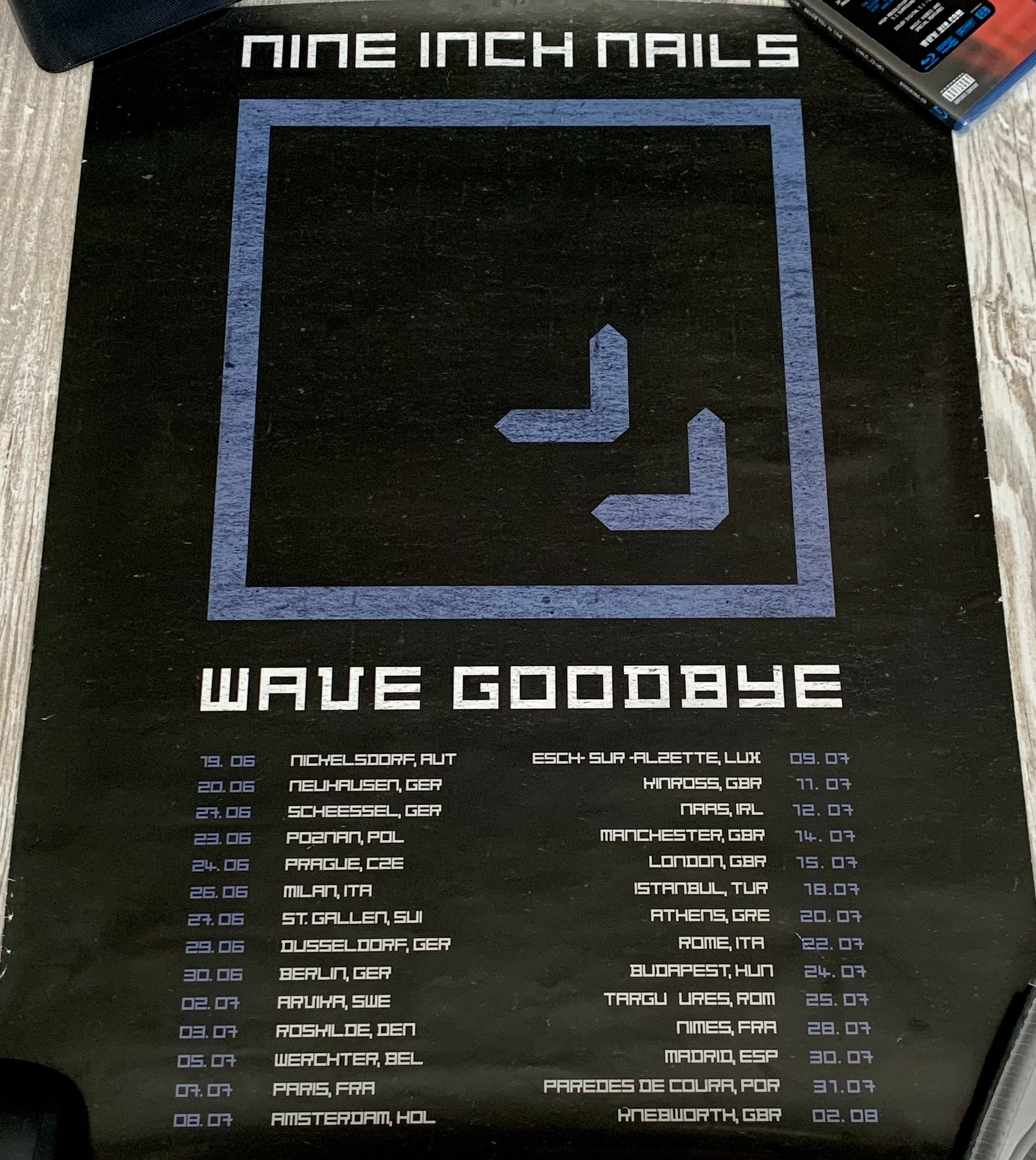 Known Recordings
Source 1: Audio - PRO, FM Braodcast
Taper: Unknown
Time: 11 minutes
Rating: 5 out of 5
Hear a Sample: Terrible Lie, 2 Minutes
Download the Full Show: .Zip File MP3 - 192, 17.2 MB
Comments:
Thanks to TheBang for this source. No other information is available from this date, in terms of the recording. Only includes Terrible Lie and I'm Afraid of Americans.
Source 2: Video - PRO (Various Pro-Shot Video)
Taper: BBC
Time: 24 minutes
Rating: 5 out of 5
Download the Full Show: .zip file MP4 - Various, 127.7 MB
Added to Archive: October 12th, 2020
Comments:
Found on Youtube. Some of these clips are from TV broadcast, while some others are captured directly from screen while the videos were played in a BBC flash player. Although these clips aren't on BBC website anymore, I remember watching them back in 2009 and there was definitely no (easy) way to rip the source videos. Majority of the second half of this set has been released in some pro audio/video capacity. The video includes Burn, Suvivalism, The Hand That Feeds, Head Like a Hole and Hurt. Thanks to fillow for sending them over.
Screenshots: