NIN Live: 1991
January 24, 1991, New York, NY, The Academy
Setlist
Terrible Lie
Sin
Something I Can Never Have
Sanctified
That's What I Get
Suck
The Only Time
Get Down Make Love
Ringfinger
Down In It
Head Like a Hole
Show Memorabilia
Known Recordings
Source 1a: Video - AUD, Unknown Video
Taper: Unknown
Time: 56 minutes
Rating: 3.5 out of 5
Download the Full Show: .zip file NTSC DVD, 1.9 GB
Added to Archive: April 26th, 2019
Comments:
I don't think I ever got the video from Matt listed below. But here is the DVD version that I have of the show. This is the complete show, but a higher gen from a VHS tape. There is another version circulating that is 35 minutes of the performance and misses the last 4 songs. I will talk with Matt about getting the other transfer of this. The video itself is really good.
Screenshots: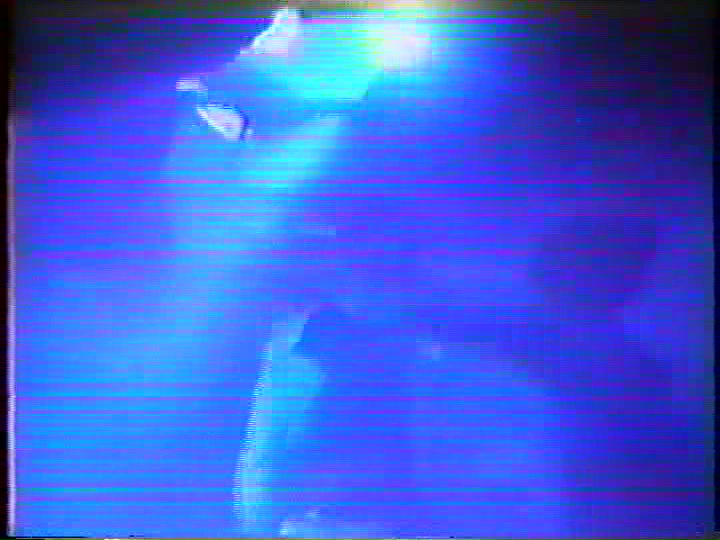 Source 1b: Audio Ripped From Video - AUD, Unknown
Taper: Unknown
Time: 56 minutes
Rating: 4 out of 5
Hear a Sample: Down In It, 2 minutes
Old Sample for Comparison: Down In It, 2 minutes
Download the Full Show: .zip file FLAC, 349 MB
Added to Archive: June 25th, 2015
Comments:
Initially, we had this recording from a random transfer and it was put under a lot of hiss reduction post-recording. I had a VHS tape of this recording and sent it off to my buddy Matt from the Depeche Mode Live Archive to transfer the video properly. In the process, he ripped the audio from the show and without any post work, it sounds amazing. Way better than the first transfer with I would assume was obsolete equipment. Big thanks to Matt for working on this for the archive! You can compare the new/old transfers with the sample above. If you really wanted to get into the minute details of the recording, there is 11 seconds missing from the new transfer at the beginning of 'Terrible Lie,' and even then, that was ripped from a lossy source and added into the previous version.