NIN Live: 1994
September 17, 1994, Kansas City, KS, Memorial Hall
Setlist
Pinion
Mr. Self Destruct
Sin
March of the Pigs
Piggy
Reptile
Gave Up
Happiness in Slavery
Eraser
Hurt
The Downward Spiral
Wish
Suck
Ruiner
Down In It
Head Like a Hole
Closer
Dead Souls
Show Memorabilia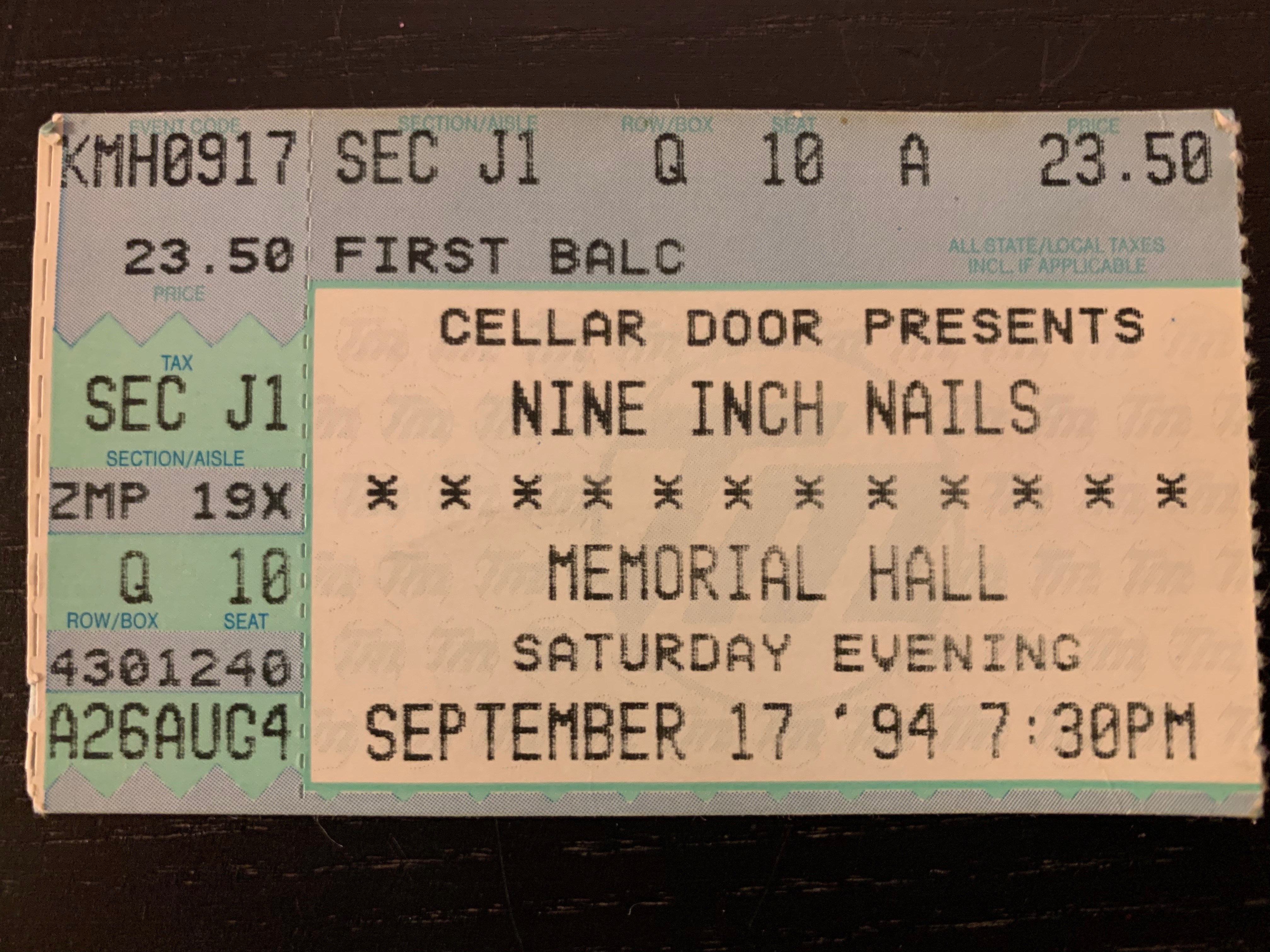 Known Recordings
Source 1: Audio - AUD (Sonic Studios DSM-3 + Sony TCD-D3 LP Mode)
Taper: FUZZMONSTER
Time: 96 minutes
Rating: 5 out of 5
Hear a Sample: Reptile, 2 Minutes
Download the Full Show: .Zip File FLAC, 474.5 MB
Added to Archive: September 14th, 2014 UPDATE: July 23rd, 2023
Comments:
Fuzzmonster sent over his DAT masters from 1993-1994 for me to transfer. This recording has had a few iterations here on the archive. I am glad to finally have the definitive DAT master transfer on the archive. A fantastic tape and a perfect transfer. As many of Fuzz's recordings were marred by other collectors dubbing it for other tapers/traders. They sound incredible.