NIN Live: 1995
February 18, 1995, New Orleans, LA, UNO Lakefront Arena
Setlist
Pinion
Mr. Self Destruct
Sin
March of the Pigs
Piggy
Reptile
Gave Up
Happiness in Slavery
Eraser
Hurt
The Downward Spiral
Wish
Suck
Down In It
Head Like a Hole
Closer
Dead Souls
I Do Not Want This
Something I Can Never Have
Show Memorabilia
Known Recordings
Source 1: Video - AUD, Unknown Video Recording
Taper: Unknown
Time: 91 minutes
Rating: 3 out of 5
Download the Full Show: .zip file DVD-NTSC, 4.1 GB
Added to Archive: February 25th, 2019
Comments:
Last show on the Further Down The Spiral Tour. This video is from the rear/center of the venue. The camera has some trouble focusing in, timestamp in the bottom right corner. Good audio for it and some decent close ups. First quarter of the video had some problems with the transfer and it's a bit choppy. Again, for many of these early video recordings, I would love an upgrade if anyone has them!
Screenshots: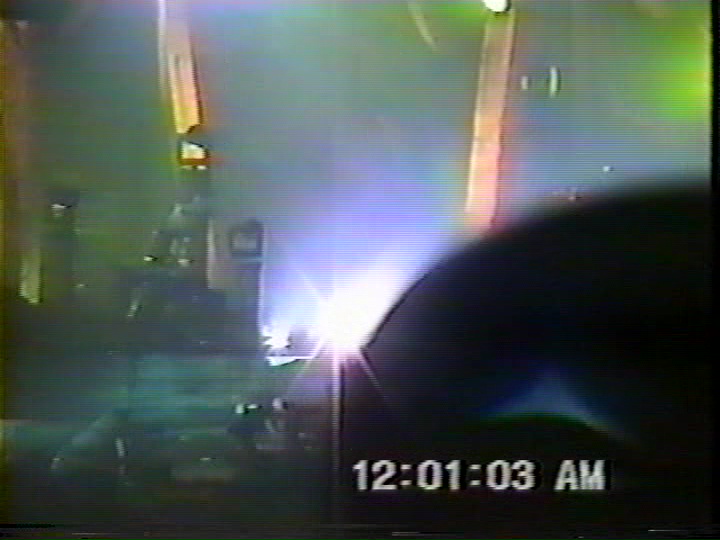 Source 2: Audio - AUD (Sonic Studio Mics + Sony TCD-D7)
Taper: JL
Time: Unknown
Rating: Unknown
Hear a Sample: Not Available
Download the Full Show: Not Available.
Comments:
This is uncirculated. The master tape has been lost but there may be a copy out there. If anyone has a copy of this recording, please get in contact.