NIN Live: 2005
October 11, 2005, St. Paul, MN, Excel Energy Center
Setlist
Pinion
Love Is Not Enough
You Know What You Are?
Terrible Lie
The Line Begins to Blur
March of the Pigs
The Frail
The Wretched
Closer
Burn
Gave Up
Eraser
Right Where it Belongs
Beside You In Time
Wish
Sin
Only
Reptile
Suck
Hurt
The Hand That Feeds
Head Like a Hole
Show Memorabilia
Known Recordings
Source 1: Video - AUD (MiniDV Camcorder)
Taper: CN
Time: 97 minutes
Rating: 4 out of 5
Stream Online: Watch on YouTube
Download the Full Show: .zip file MKV - 480p, 7.35 GB
Added to Archive: May 20th, 2019 Updated: October 10th, 2023
Comments:
I can't believe that I have not posted this to the archive yet. Sometimes you just miss recordings that you thought you had up! Anyways, this is the only source from the St. Paul show in 2005. Big thanks to JB for sending over this fresh master transfer! It's recorded from the right rear of the venue. The shot is very stable and has some great stage close ups, as well as a good full stage view. Audio is also great. Awesome to have such a fantastic upgrade from the DVD version that was circulating!
Screenshots: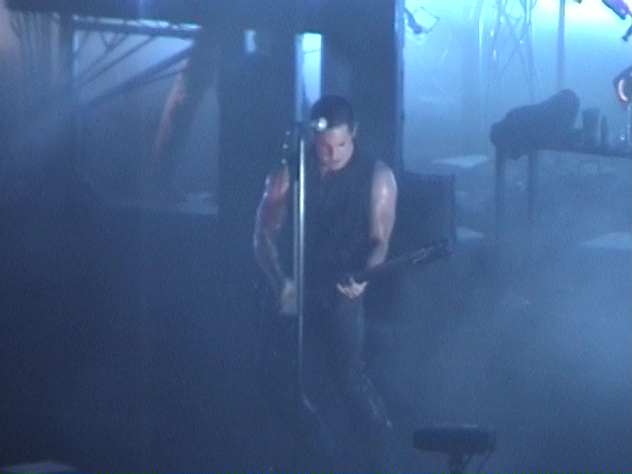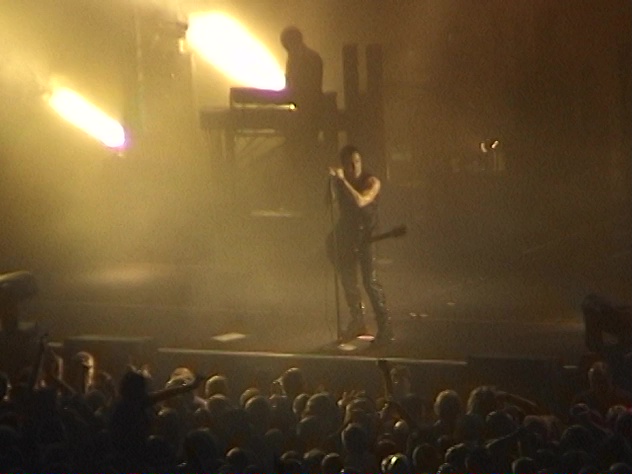 Source 2: Audio - AUD (Audio Technia Pro 24 + Sharp/Sony MD Recorder)
Taper: Tom M.
Time: 95 minutes
Rating: 3.5 out of 5
Hear a Sample: Eraser, 2 Minutes
Download the Full Show: .Zip File FLAC, 514.8 MB
Added to Archive: December 21st, 2019
Comments:
Almost 15 years on, Tom has reached out to me about him taping the St. Paul show back in 2005!!!! I was so excited to hear that there was an audio source from this show. Up to this point, there was only a video source circulating from this show. This is the first audio source to be released. The show was recorded with an Audio Technia Pro 24 mic and not sure if it was recorded on a Sharp or Sony minidisc recorder. During that time Tom had both decks. The recording is great! Tom has been taping for quite some time (1989) and it's crazy to think that there are other people out there like him that have taped shows but aren't familiar with the archive or have shared out their recordings. I am grateful that Tom reached out and shared his recording. If you are like Tom and have recorded NIN in the past and it's not on the archive, I would love to preserve it!