NIN Live: 2006
February 20, 2006, Grand Rapids, MI, The Deltaplex
Setlist
Pilgrimage
Mr. Self Destruct
Sin
Terrible Lie
The Line Begins to Blur
March of the Pigs
The Frail
The Wretched
Closer
The Big Come Down
Burn
Gave Up
Eraser
Right Where it Belongs
Beside You In Time
With Teeth
Wish
Only
Everyday is Exactly The Same
The Day The World Went Away
Even Deeper
Suck
Hurt
Show Memorabilia
Known Recordings
Source 1: Video - AUD (Sony Cybershot DSC-P100)
Taper: berlamont
Time: 101 minutes
Rating: 2.5 out of 5
Download the Full Show: .zip file NTSC DVD, 3.0 GB
Added to Archive: January 24th, 2019
Comments:
This is the only source to circulate from this show. This is the infamous show where Trent is hit in the face with a lighter during 'Hurt' and aborts the song and the rest of the show. This was recorded in the pit and it shows. Very shaky camera, but the sound is overall good. Recorded on two 2GB memory sticks, got as much of the show as possible. But stopped recording midway through the set for a break. The recording comes back at the back venue where the rest of the concert is filmed.
Screenshots: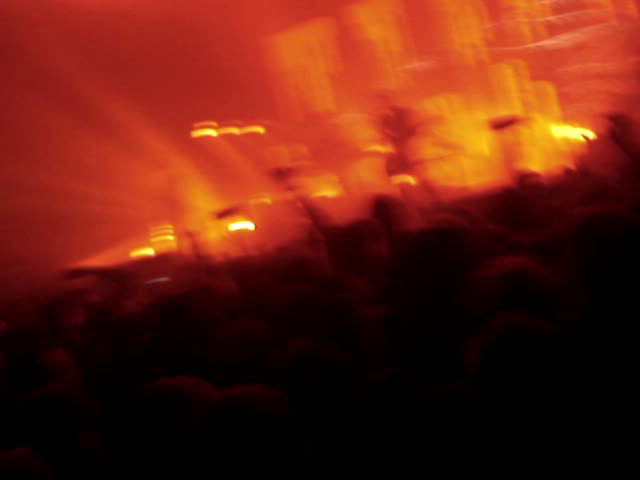 Source 2: Audio - AUD (AT853s + SP-SPSB-1 + iRiver H120)
Taper: Aaron41
Time: Unknown - But Complete
Rating: Unknown
Hear a Sample: Not Available
Download the Full Show: Not Available
Comments:
There is a video recording that circulates from this date as well. This tape was only sent out to one person before Aaron's HD died. So more than likely this recording will stay uncirculated. I have talked to this person who has it on ETS once. But besides that, its very slim it will be found.