NIN Live: 2007
March 08, 2007, London, UK, Brixton
Setlist
Pinion
Love is Not Enough
Sin
Terrible Lie
March of the Pigs
Something I Can Never Have
The Frail
The Wretched
The Beginning of the End
Closer
Deep
No, You Don't
Gave Up
Help Me I'm In Hell
Eraser
La Mer
Into the Void
Survivalism
Wish
Hurt
The Hand That Feeds
Head Like a Hole
Show Memorabilia
Known Recordings
Source 1: Video - AUD (MiniDV Camcorder)
Taper: Master8
Time: 85 minutes
Rating: 3.5 out of 5
Stream Online: Watch on YouTube
Download the Full Show: .zip file MKV - 576p, 6.51 GB
Download the Full Show: .zip file DVD - NTSC, 2.9 GB
Added to Archive: March 31st, 2020 UPDATE: September 03rd, 2020
Comments:
Thanks to Travis Bickle on VHS Rewinds, he was kind enough to send the raw master of the master tape! Another one filmed by master 8, we don't know the recording equipment because they used so many different recorders, just not sure at this point. Originally had this recording in DVD format. Filmed from the rear-right on the floor, this is decently shot and relatively stable! I assume the filmer may have had to switch tapes during Eraser and La Mer as it's cut with the whole song, but it looks to be some glitching with the master tape itself. There are some other glitches during La Mer as well. May have to contribute into the fact that this tape has been sitting since 2007 as well and we don't know how it was stored. The DVD does not have these issues, so it will stay on the archive just for another option if you don't want to have the glitches. I would like to assume that the DVD copy floating around is a raw transfer to a DVD burner. So you really can't go wrong with either. In order to reduce the size to share on the archive, we used the above settings. This holds up with preserving the footage, but also being able to share it to the fans. It should be noted that the 20+ GB file is kept too. Thank you to Travis for transferring and Master 8 for filming and sharing their collection!
Screenshots: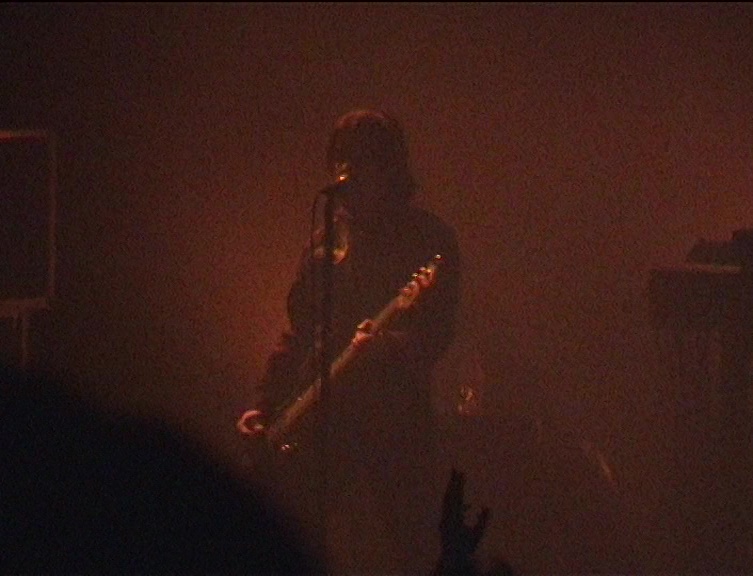 Source 2: Audio - AUD (Core Sound HEB + BB + Sony TCD-D100)
Taper: Duke2004
Time: 93 minutes
Rating: 4 out of 5
Hear a Sample: Eraser, 2 Minutes
Download the Full Show: .Zip File FLAC, 360.7 MB
Added to Archive: May 30th, 2022
Comments:
Second night of the 4 at Brixton. Duke2004 has showered me with a handful of uncirculated UK NIN recordings. They all sound fantastic. Big thanks to Duke for sharing all of these fantastic recordings. Mics ran a bit hot during Pinion and I tried to repair the waveform as best I could. Rest of the set is flawless.