NIN Live: 2009
June 27, 2009, St. Gallen, Switzerland, St. Gallen Festival
Setlist
Home
Somewhat Damaged
Terrible Lie
Discipline
March of the Pigs
The Frail
Metal
I'm Afraid of Americans
The Becoming
Burn
Gave Up
The Fragile
I Do Not Want This
The Downward Spiral
Wish
Survivalism
Echoplex
The Hand That Feeds
Head Like a Hole
Hurt
Show Memorabilia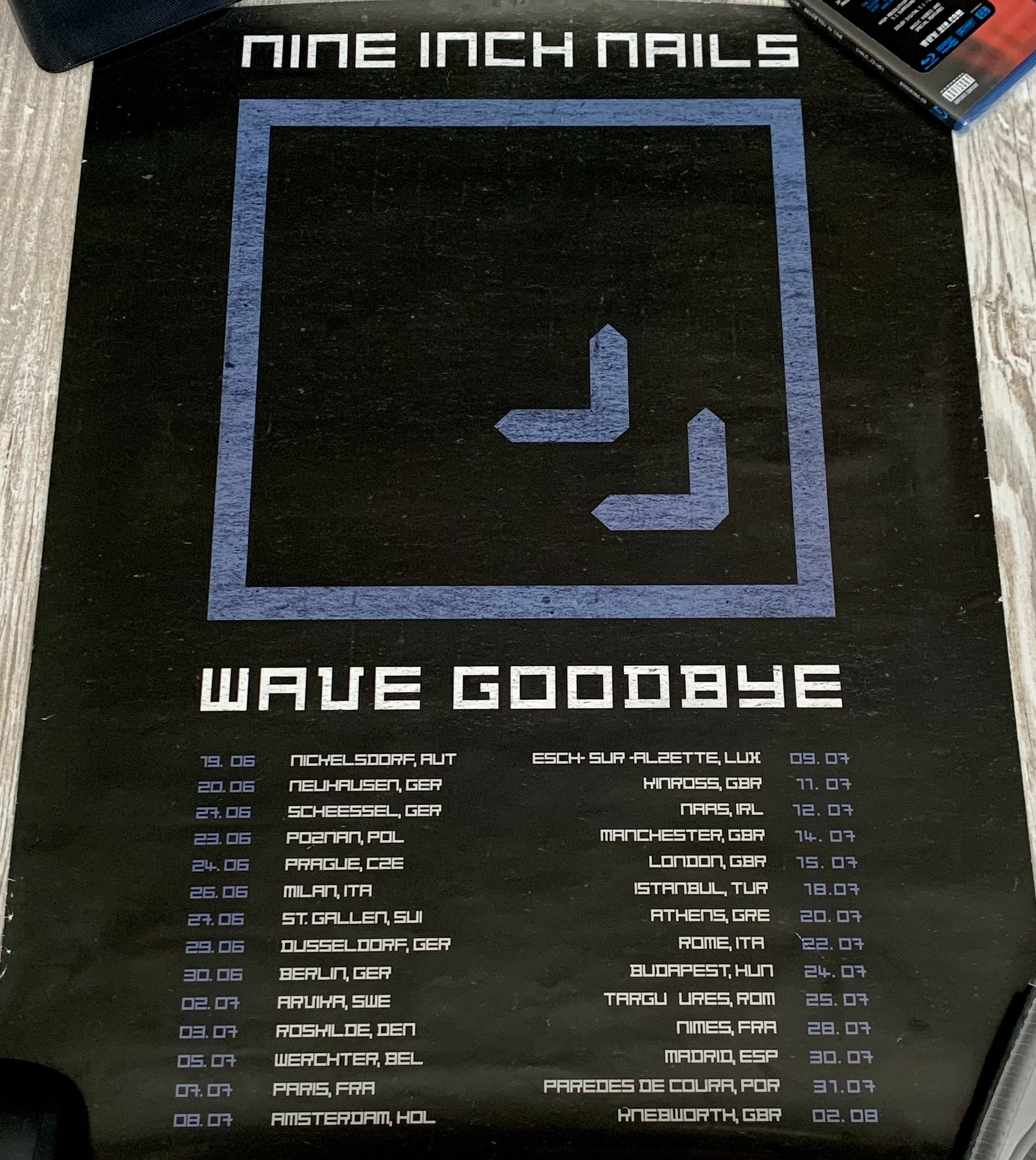 Known Recordings
Source 1: Audio - DFM (Digital FM Broadcast - DRS3)
Taper: Sonic Busty
Time: 14 minutes - Incomplete
Rating: 5 out of 5
Hear a Sample: Terrible Lie, 2 Minutes
Download the Full Show: .Zip File MP2, 25.3 MB
Added to Archive: March 19th, 2013
Comments:
Recorded via digital satellite, swiss radio DRS3. Provided as broadcasted in one file, no reencoding. Recorded in mp2 format. Thanks to Sonic Busty for the recorded capture. Unfortunately the broadcast is only 3 complete songs (Home, Terrible Lie, Survivalism). The intro of Somewhat Damaged is at the end of Home. The announcer thought "Home" was "Somewhat Damaged." This was recorded in mp2 format. So if anyone has a lossless version that would be awesome. Maybe DRS3 has a full version somehow we can obtain?