NIN Live: 2009
July 22, 2009, Rome, Italy, Rockin' Rome Festival
Setlist
Somewhat Damaged
Terrible Lie
Heresy
March of the Pigs
Something I Can Never Have
The Line Begins to Blur
I'm Afraid of Americans
The Becoming
Burn
Gave Up
La Mer
The Fragile
Gone, Still
The Downward Spiral
Wish
Survivalism
Suck
Mr. Self Destruct
The Day the World Went Away
The Good Soldier
The Hand that Feeds
Head Like a Hole
Hurt
Show Memorabilia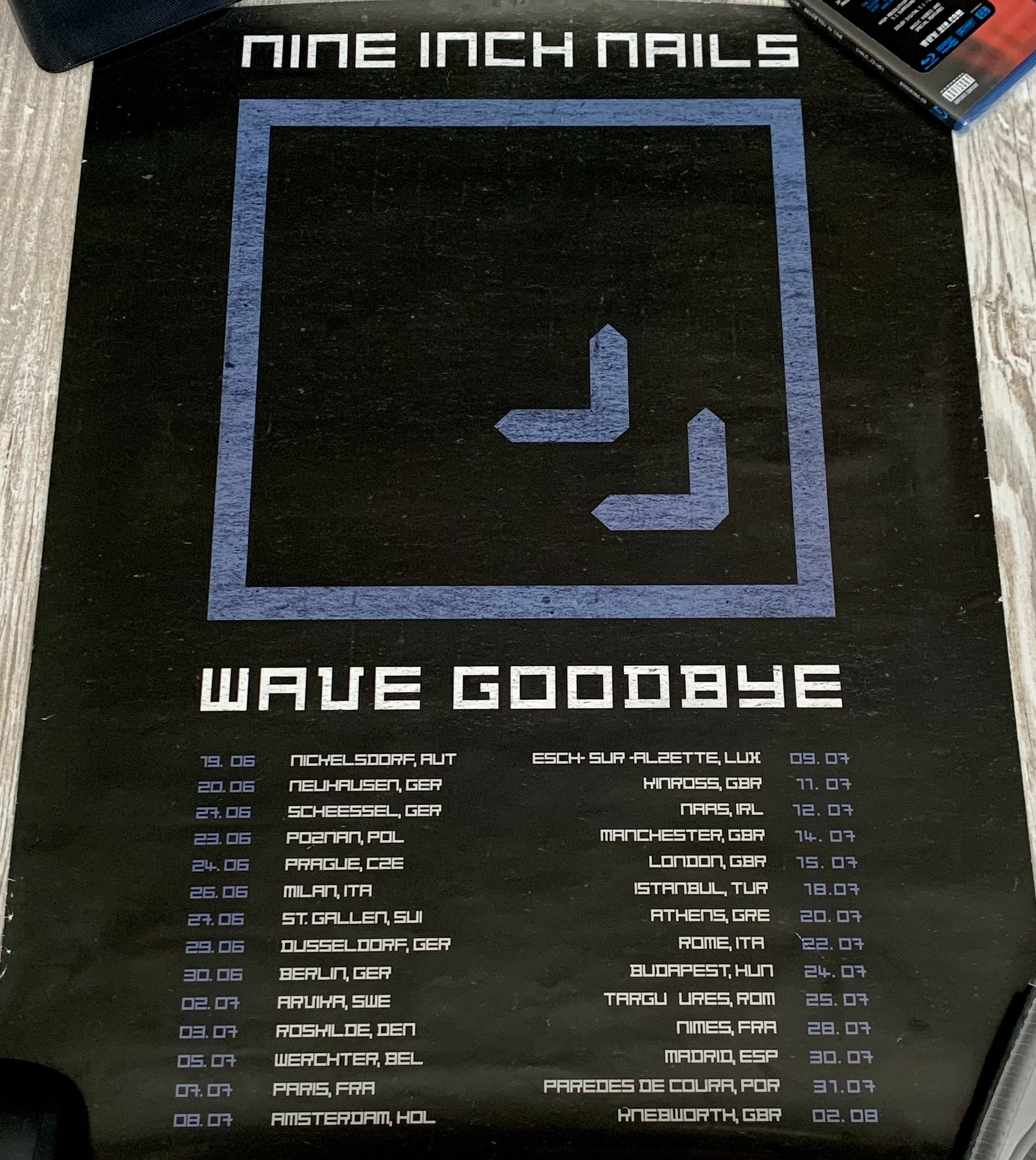 Known Recordings
Source 1: Audio - PRO (Soundboard)
Taper: Unknown
Time: 99 minutes - Incomplete
Rating: 5 out of 5
Hear a Sample: The Line Begins to Blur, 2 Minutes
Download the Full Show: Not Available.
Comments:
Note: Will trade for other soundboards or uncirculated items. Sent over to us by dx09. Unknown on who recorded this, but it's ridiculous! Raw soundboard recording. Sadly, the first two tracks were either not recorded, or the person who recorded this wants to keep it 'rare' by leaving out the first two tracks. Most people who tape soundboards will do this. Until the taper comes forward (if ever), it will not be known if the first two tracks are truly missing.