NIN Live: 2009
July 28, 2009, Nimes, France, Festival De Nimes
Setlist
Home
1,000,000
Letting You
Sin
March of the Pigs
Piggy (Nothing Can Stop Me Now)
Metal
The Line Begins to Blur
Head Down
Burn
Gave Up
La Mer
The Frail
The Wretched
Non-Entity
I Do Not Want This
The Downward Spiral
Wish
Survivalism
Mr. Self Destruct
Echoplex
The Hand That Feeds
Head Like a Hole
Hurt
Show Memorabilia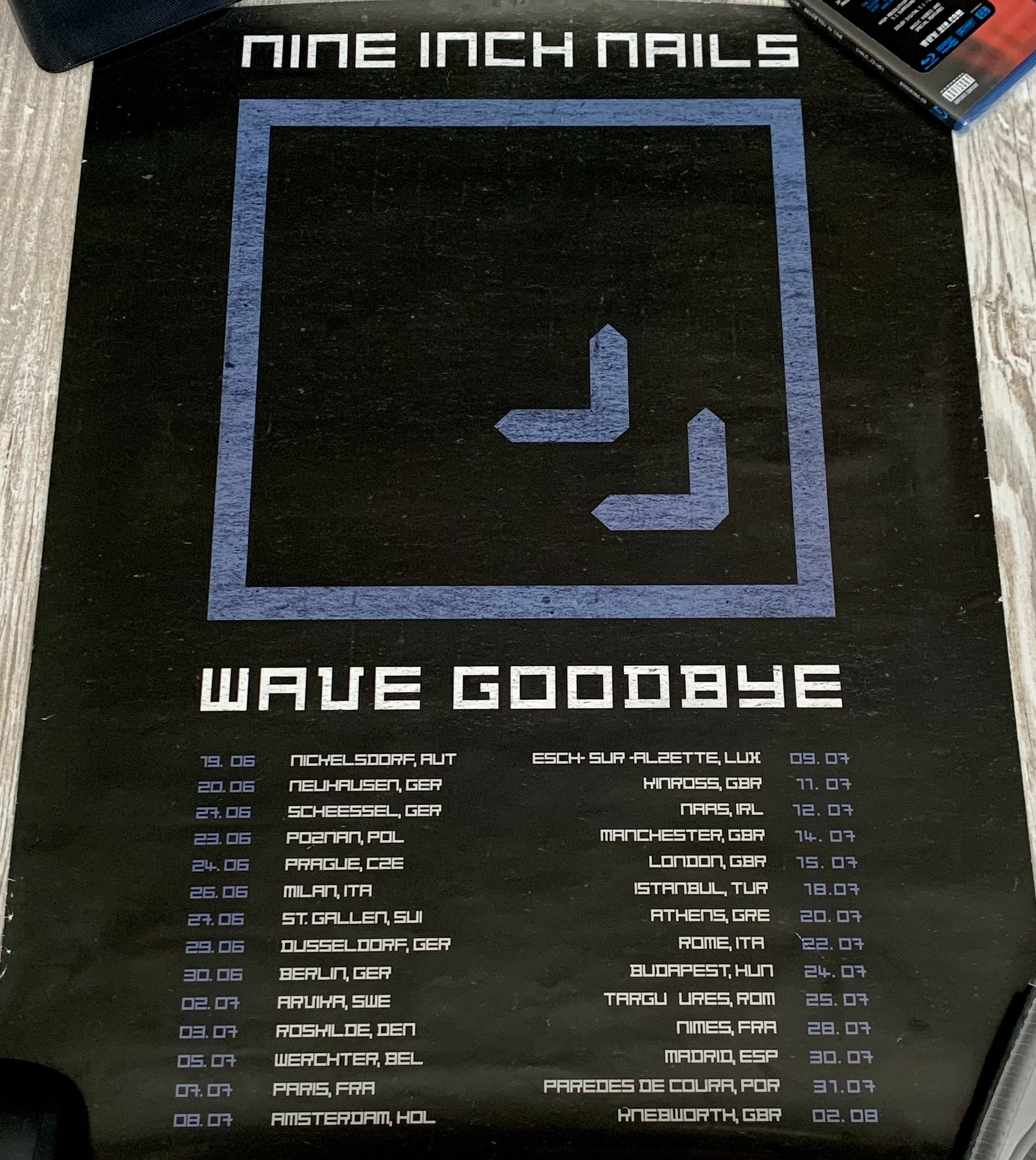 Known Recordings
Source 1: Audio - AUD (Unknown Mic + Creative Jukebox)
Taper: Damien Jones
Time: 113 minutes
Rating: 4 out of 5
Hear a Sample: 1,000,000, 2 Minutes
Download the Full Show: .Zip File FLAC, 634.6 MB
Added to Archive: September 05th, 2015
Comments:
Released September 2015. First source from this show and it's a good audience recording! Might want to point out that there are a few mic dropouts throughout the show. I would assume the mic connection became loose at some points of the recording. But otherwise, faultless!! One of the eight times that "The Line Begins To Blur" was performed during the 2009 tour cycle. I want to thank Damien for sending me his masters that he recorded of NIN over the years! A great addition to the archive!
Source 2: Video - AUD, Multi-Cam Video Recording [16 camera angles]
Taper: ninnewsfr
Time: 109 minutes
Rating: 4 out of 5
Download the Full Show: .zip file PAL - DVD, 6.6 GB
Added to Archive: September 14th, 2019
Comments:
Info from Ninjaw PB, "During one year we collected the amateur videos from 16 different people (3 were HD720) and edited the audio & video from it to recreate a 110mn long complete widescreen stereo dvd from the last french NIN concert ever. We worked in lossless 720p format until the final mpeg2 compression."
Screenshots: