NIN Live: 2013
August 28, 2013, Milan, Italy, Mediolanum Forum
Setlist
Copy Of A
Sanctified
Came Back Haunted
1,000,000
March of the Pigs
Piggy
The Frail
The Wretched
Terrible Lie
I'm Afraid of Americans
Closer
Gave Up
Help Me, I Am In Hell
Me, I'm Not
Find My Way
The Warning
What If We Could?
The Way Out Is Through
Wish
Survivalism
The Good Soldier
Only
The Hand That Feeds
Head Like A Hole
Hurt

Show Memorabilia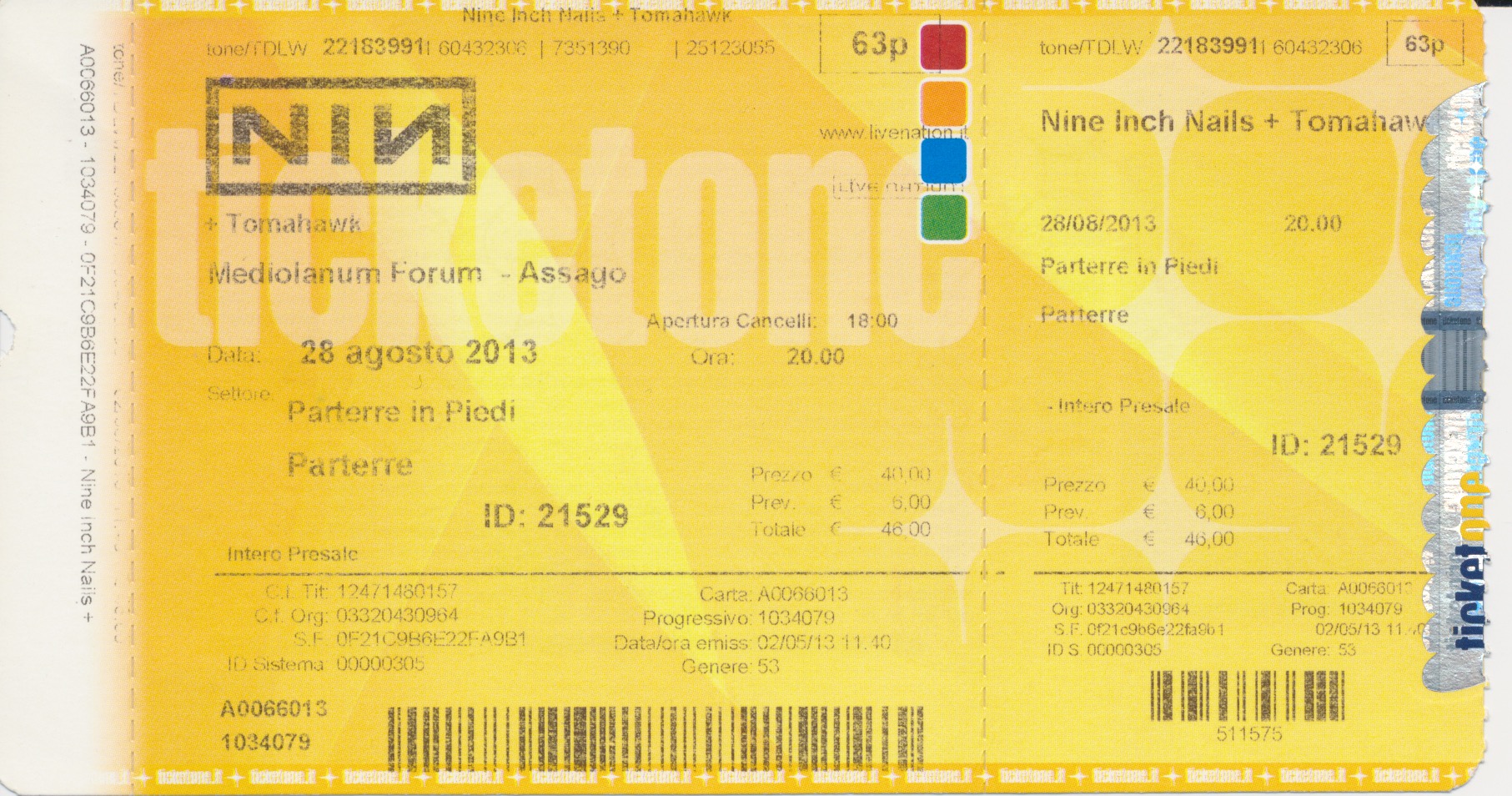 Known Recordings
Source 1: Audio - AUD (Zoom H1)
Taper: Libertin
Time: 112 minutes
Rating: 3 out of 5
Hear a Sample: The Good Soldier, 2 Minutes
Download the Full Show: .Zip File FLAC, 597.1 MB
Added to Archive: September 10th, 2013
Comments:
This is the 16/44 version. You can burn this to CD. This is an ok recording. It was recorded from the seats on the side of the stage with auto record level on, which makes the recording fluctuate around during the performance. I have tried to normalize the show but it was a difficult process with a lot of fluctuation in volume. Only source available from this show. I am glad it was recorded in some fashion such as this.